Are you studying science and interested in an international career? Here are your options!
Science has always been fundamental to innovation. Science covers a broad spectrum of fields of studies, all of which share vital similarities including the desire to make our world better through research and innovation. According to the National Center for Education Statistics (NCES), biological, biomedical, and computer sciences are some of the most popular majors among college students. These promote a more specialized career, a high employability rate, and well-paid job opportunities.

Are you studying science and interested in an international career? Here are your options.
1.Graduate programs by global corporations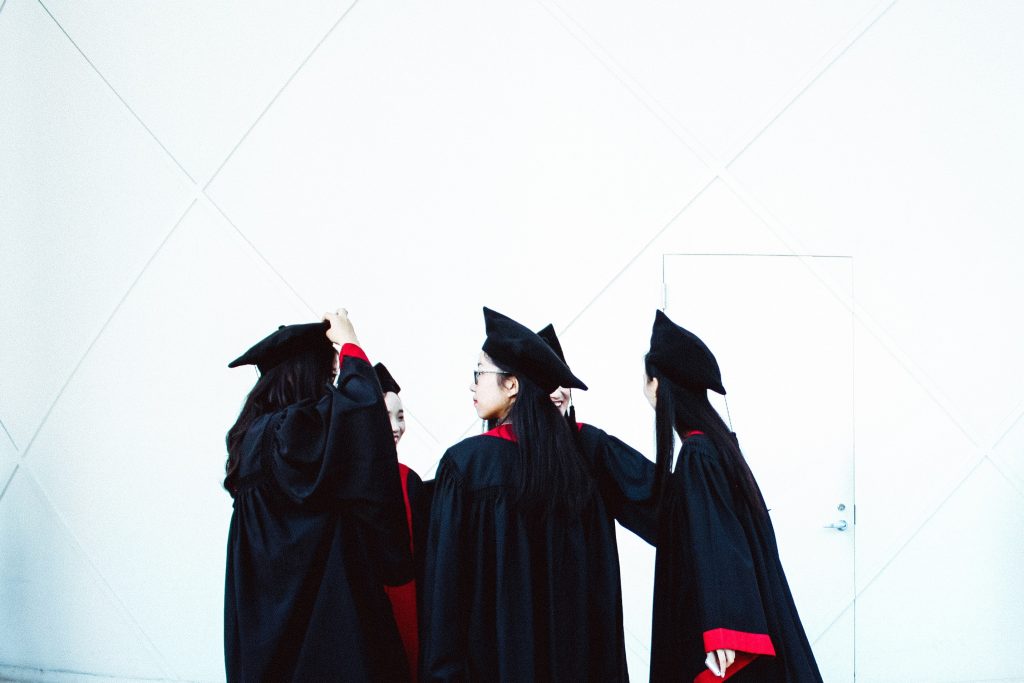 Have you ever dreamed of working in a large, well-known corporation after graduation? Bet you have!
Most students studying any scientific field are passionate about research and innovation. Upon graduation, they have a burning desire to pursue more significant challenges and take part in something worth believing in and fighting for. Huge brands in different industries offer extensive resources for research and innovation development, making them some of the most sought-after workplaces in a young professional job seeker's path. For example, Merck is recruiting talented graduates passionate about research and development. The program allows young professionals to showcase their talents and abilities with science in bringing hope and health for the future. Hint: A great way to get to know Merck and potentially receive a job offer from them is the Merck Innovation Cup (you can apply immediately and enjoy an unforgettable experience during this Merck HQ workshop solely dedicated to scientific innovation). Also, many other companies have dedicated graduate programs, such as BASF , Henkel , and Unilever .

2. Start your own science business
These days, science and business are more closely linked than ever before. And if you want to dive deeper into science and take an alternative career path, one of the many options is to start a science-based startup. Below are some key steps to remember if you are interested in venturing your scientific expertise in business:
Find that sellable science-based service or idea.
Research the currently available solutions to solving problems similar to yours.
List the reasons why your solution is better than anyone else's. What is your unique selling proposition?
Find your crew. Build your team.
Formulate your strategy.
Put up a timeline. Set the schedule.
We highly recommend you check YC Startup School to learn about the entire process of building a company.
If you already have a business idea, we definitely advise you to apply to the Merck Innovation Cup. In addition to attending practical workshops at Merck HQ in Germany, you can win financial rewards and support from Merck to develop your idea.


3. Continue studying for Master and Ph.D. abroad
Progressing in the scientific field is no piece of cake. It takes time and dedication to acquire adequate knowledge and advanced learning—much more if you have plans to pursue a career abroad. The international scene is a tough one, and most institutions and big companies abroad have strict requirements in terms of credentials and experience. The best thing to do is to build your resume by studying for a Master's and Ph.D. abroad. For starters, see the list below:
Aside from study abroad opportunities, attending fellowships are also a great addition to your experiences. Fellowships are a substantial network for pursuing your studies further. Academic and research institutions often provide scholarships to fund the whole course of the fellowship program. To give you an idea, the fully funded Sir Henry Dale Fellowship. This scheme provides support for postdoctoral researchers who aim to become independent scientists leading their own groups. It focuses on scientists in these areas: Genetics and molecular science, Cellular and developmental science, Neuroscience and mental health, Infection and immuno-biology, Physiology, Population, and health.
They are passionate about transforming patients' lives by providing urgent and innovative medical solutions. If you are interested and your research is in line with oncology and immunology, this fellowship is for you.

For finding Master's and/or Ph.D. opportunities abroad, you have a lot of resources available to you.
HeySuccess.com is a one-stop-shop for all your dream opportunities abroad—for scholarships, internships, and even student competitions (plus a lot of useful tips and guides!). Make sure you use our notifications to ensure you never miss any newly posted scholarship that matches your search criteria. Also, check this list that contains over $100M in scholarships available from foreign governments to students all over the world.

4. Work at international organizations like UNDP, UNICEF, WHO…
An even more immersive and challenging opportunity when you are thinking about pursuing science-related endeavors is working at an international organization. Remember that these organizations are about purpose and goals. The presence of an international organization can provide security and stronger ties within nations. They also bring forth opportunities for a stronger voice in the international scene. Working at international organizations like UNDP, UN, and WHO will not only give an immense boost to your career but also provide you with a greater purpose and self-fulfillment.
International organizations play a key role in science. In relation to what's happening in the world currently, the World Health Organization (WHO) takes a huge responsibility in finding a solution and creating precautionary measures to fight the pandemic alongside coordinating with different nations.
In short, working at these kinds of organizations requires an intensive set of skills and experiences. Most are looking for a Ph.D. level of education. While not everyone can pursue such high academic credentials, based on research, there are a few essential skills all candidates need to get closer to working at an international organization:
Intercultural competence
Language skills and versatility
Able to work under extreme pressure
Results-oriented
Able to work in teams
Go-getter
Can handle challenges
Professionalism is a must.
Finding opportunities is crucial in these organizations—especially in the scientific field. They are looking for extremely talented and motivated individuals to join their team. The World Health Organization's goal is to promote health and help vulnerable sectors worldwide. They are looking for scientists and all professionals in medicine, health, and international affairs. You must be active in healthcare, human resources, or a closely related field. To find more information about WHO, click here.
Aside from advanced positions, WHO is also open to interns. This way, you can develop and train your expertise in preparation for a higher level. In order to never miss any new opportunities to launch your scientific career at international organizations, check this out.


5. Become a professor
Another option to consider if you want to venture into the scientific field in an international career is to become a professor. The basics are somewhat self-explanatory. You usually need a doctorate to land a full-time teaching position in a university. But the minimum degree requirement in many colleges (e.g. community colleges) is a Master's degree. Afterward, you should be able to conduct independent research in your chosen science-related subject area and publish in academic journals. Furthermore, you have to obtain research, internship, and teaching experiences, whether in the government sector or a private institution.
Obtain a Bachelor's degree.
Sign up for graduate school.
Earn experiences from internships, volunteering, and teaching opportunities.
Personal requirements include (but are not limited to) good oral and written communication skills, organization and analytical skills, leadership skills, computer skills, and good classroom management skills.
While this profession often takes place in a classroom setting, there is still a vast scope of opportunities waiting for you as a professor.
NEXT STEPS:
Start by crafting your resume and CV. You have to make sure that your resume properly reflects these experiences. Strive to be less descriptive and be more factual. Download this step-by-step guide on how to create a WINNING resume that gets you hired!
Apply to international programs such as the Merck Innovation Cup or the other programs mentioned above. The experience of attending a highly practical workshop and working with other talented students and employees will make your further path even more clear.
Search from 4284 opportunities in 124 countries
Internships, scholarships, student conferences and competitions.
Search