Top 11 reasons to participate in student competitions
1.
Ideal opportunity to showcase your creativity and real-life skills. Student competitions can translate into real achievements that will be attractive to recruiters/employers you will encounter after graduation.
2.
In most cases, competitions include fully funded trips abroad, a nice way to discover the world for free.
3.
Get job offers before you graduate! It just so happens that occasionally the company organizing the competition will offer full-time jobs to the participants.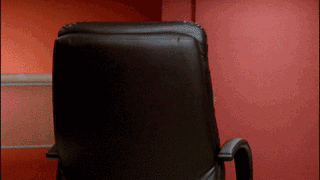 4.
Most competitions require teamwork participation. What a great way to experience teamwork while completing real-life professional challenges.
5.
Easy to apply – most student competitions do not require answering long (and often boring) application questions. Instead, you are there to create your applications in a way that allows your creativity to shine.
6.
Perfect for networking – by joining a student competition, you will be making connections to many interesting and creative people, in addition to the companies looking for these exceptional young people.
7.
Cash – many student competitions offer lucrative cash prizes from €10,000 to even €200,000 (example: Valeo Competition). Imagine being awarded that much cash, what would you do?
8.
Everybody wins! Wondering how? Even if you do not get on the short-list or get a prize, you still walk away with the valuable experience and all new skills that you will gain from your participation.
9.
Test your ideas in the real world! Forget about academic essays where most of the students score well. Student competitions will bring a real market to judge your ideas for real-world situations.
10.
Get a taste of a competitive world. The sooner you learn how our competitive world functions, the better for you. Student competitions are a perfect way to experience the real world after graduation.
11.
Discover your inborn talent. The flow of new ideas and creativity that you experience participating in a student competition will guide you to discover your inborn talents quicker than ever before.
Now, let's do it! Browse thousands of student competitions available on HeySuccess.
Search from 4284 opportunities in 124 countries
Internships, scholarships, student conferences and competitions.
Search